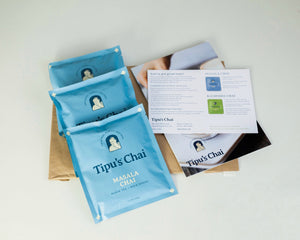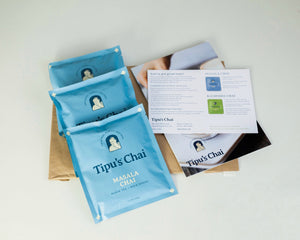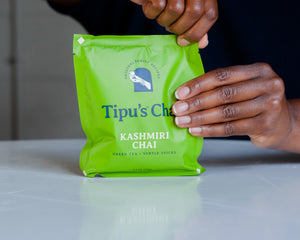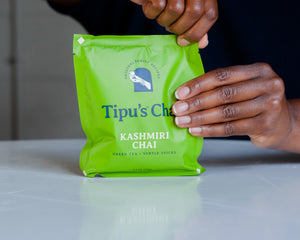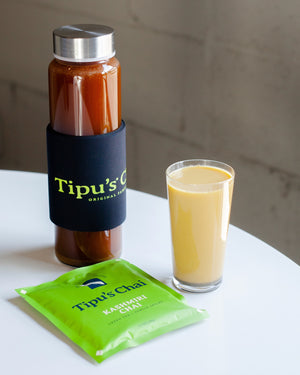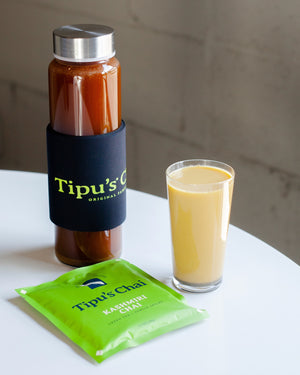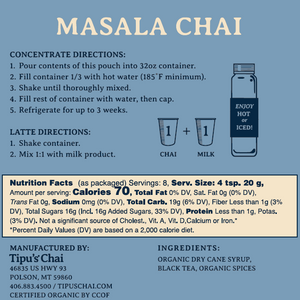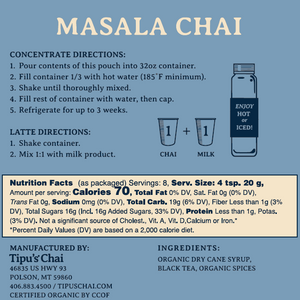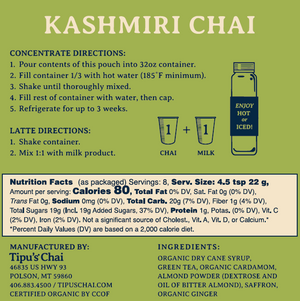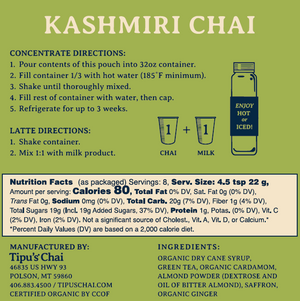 On Sale
Refill Kit
The Refill Kit is the perfect addition to the Home Kit. Having the pouches on hand will have you ready to craft a fresh batch of liquid concentrate.
What's Inside:
3 chai pouches of your choice: Masala Chai, Kashmiri Chai or Decaf Masala Chai
More Information:

Our chai has a shelf life of 18 months.
Once mixed with water, the chai concentrate can be kept in a refrigerator for up to 3 weeks. 
Certified Made with Organic Ingredients; Certified Kosher; Vegan; Gluten free; chemical & preservative free
Instructions:
First, let's make a concentrate:
Grab your Tipu's Chai mixing bottle or any container that can hold 32 ounces of water.
Pour contents of the chai pouch into the container.
Fill the container 1/3 with hot water (185* minimum).
Shake or mix all together until thoroughly blended.
Add water to meet 32 total ounces.
You've just brewed fresh chai concentrate which can be kept in a refrigerator for up to 3 weeks.

For your Tipu's Chai Latte:
Combine equal parts chai concentrate with a milk product of your choice. Heat and serve, or simply pour over ice. We suggest trying both! If you're feeling fancy, froth the concentrate and milk together.
Make sure to check out our Mixing Bottle for your next order!