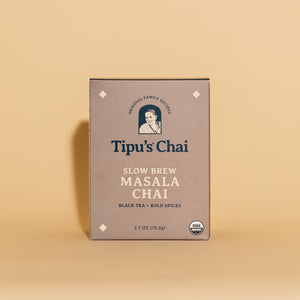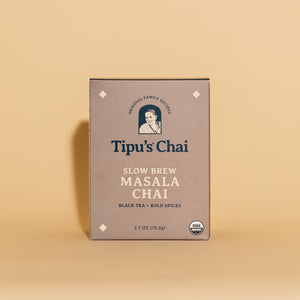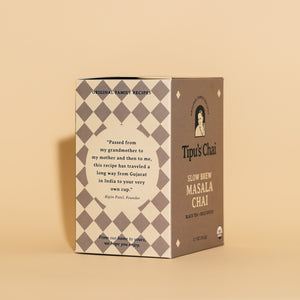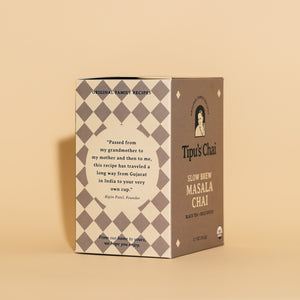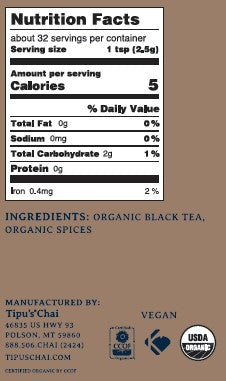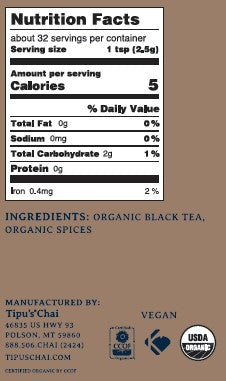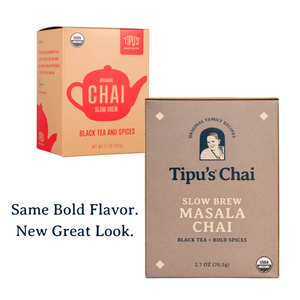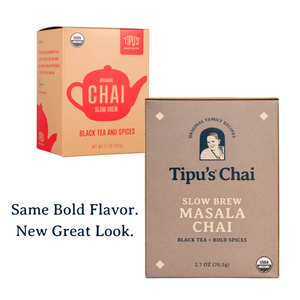 On Sale
Organic Slow Brew Masala Chai


Our most traditional blend, Organic Slow Brew Masala Chai is made with full-bodied organic Assam tea and Organic spices, crafted for comforting home-brewed masala chai. Brew slowly on your stovetop, add milk and sweetener, and then strain for a perfect cupful of healthy, antioxidant-rich chai tea. Brew a larger batch and chill for an award-winning iced chai.  Each box makes approximately 25 servings.
Ingredients: Organic Black Tea, Organic Spices.
Certified 100% USDA Organic & Kosher; Vegan; Gluten free; chemical & preservative free.